The Bringhurst Family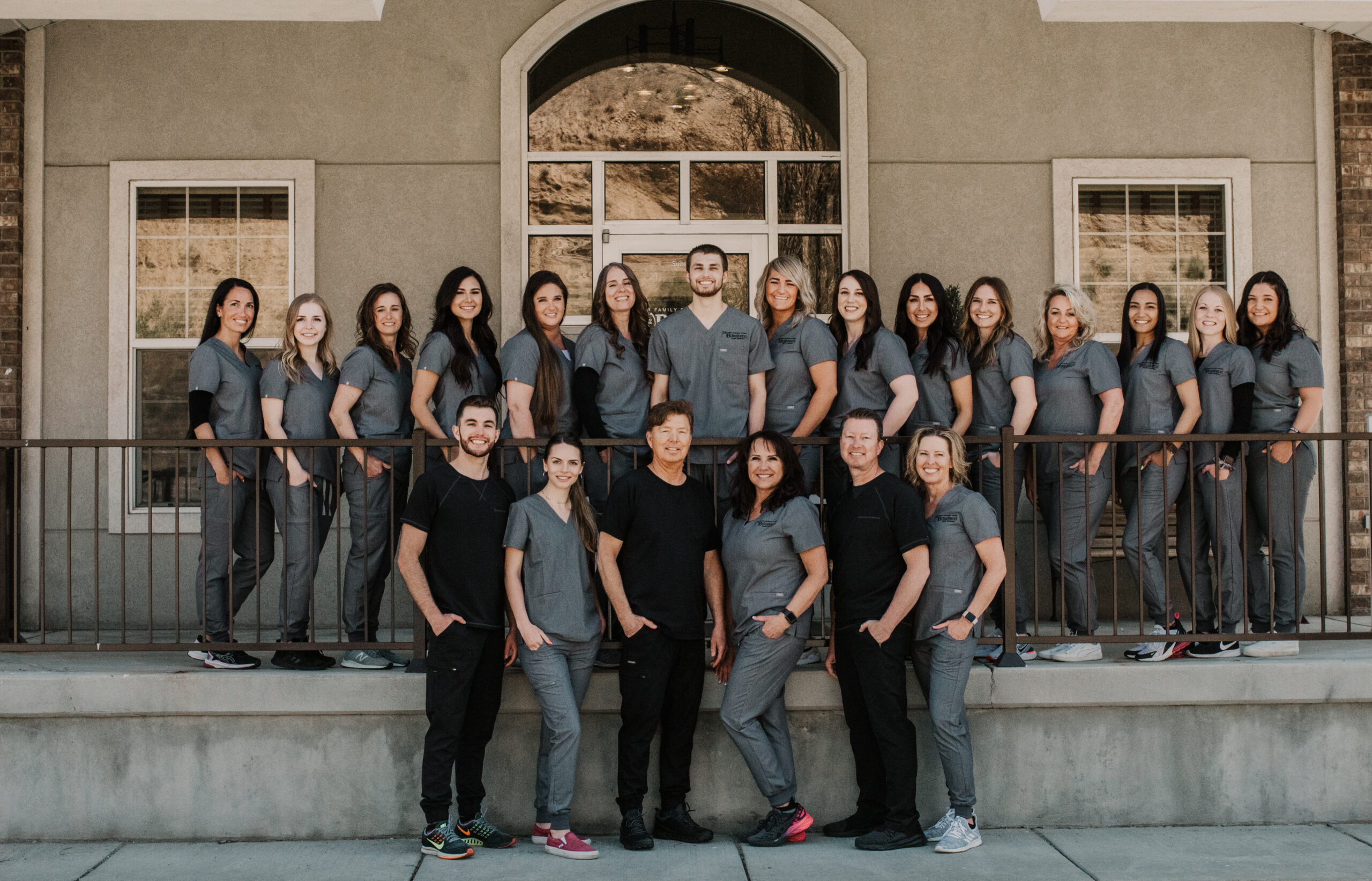 Our Story
"Our Family Serving Yours" has been our motto for many years. We pride ourselves in providing quality dentistry for the entire family at an affordable price.
Dr. Louis Bringhurst joined his father in practicing dentistry after graduating from Creighton University School of Dentistry in 1990.
Dr. Eric Bringhurst joined the dental practice also after graduating from Creighton University School of Dentistry in 1991.
Dr. Tanner Bringhurst joined our practice as a 3rd generation dentist in 2021 after graduating from University of Utah School of Dentistry.
Bringhurst Family Dentistry has grown a lot since it first started in 1961. We now have 3 dentists and 6 hygienists. We have the best patients who help us continue to grow our practice and have voted us best dentist in Readers Choice awards for the past 3 years.

MEET OUR DOCTORS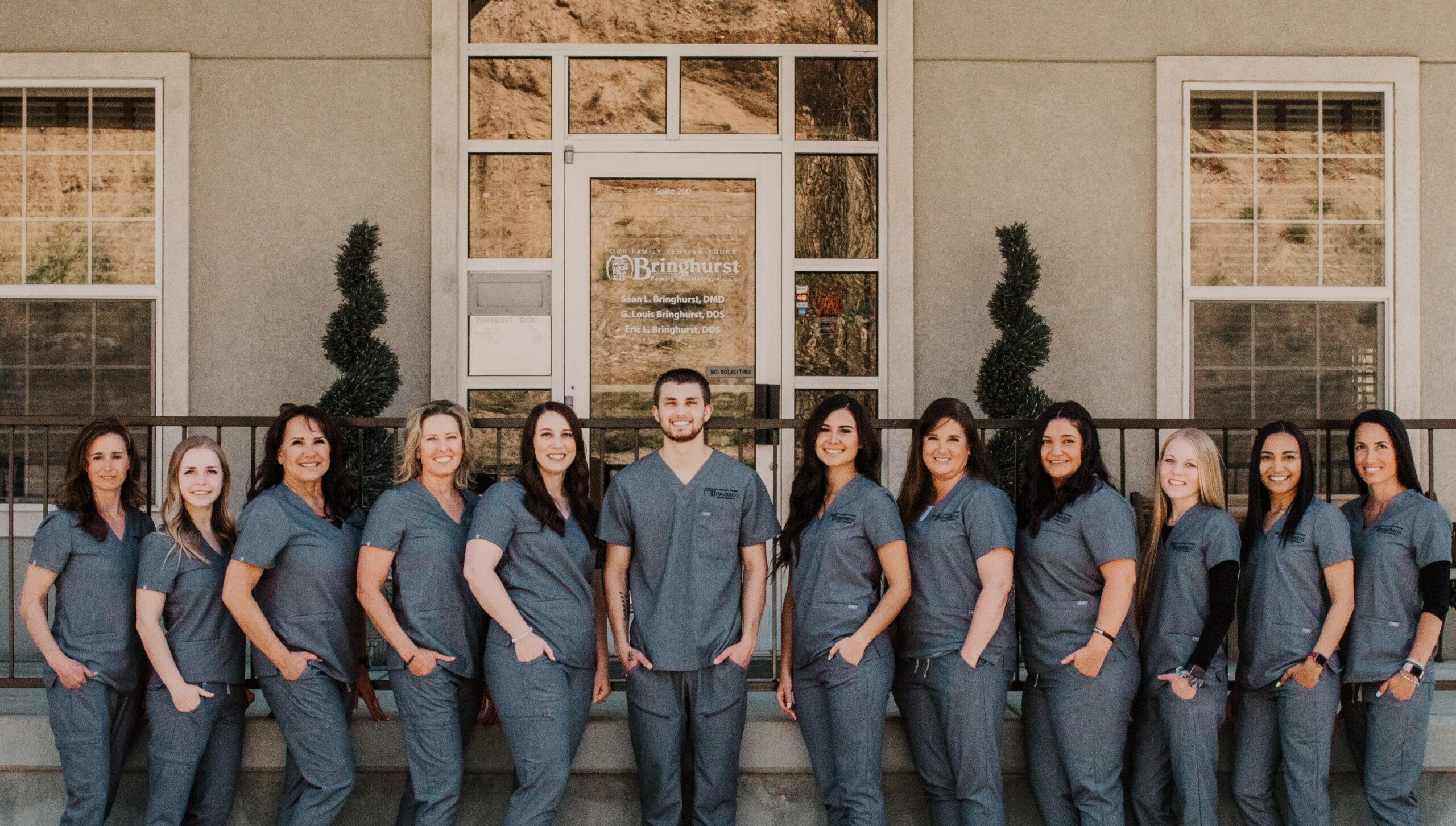 WHAT OUR PATIENTS SAY
We have the greatest patients ever!
Here are some nice things they have said about our office: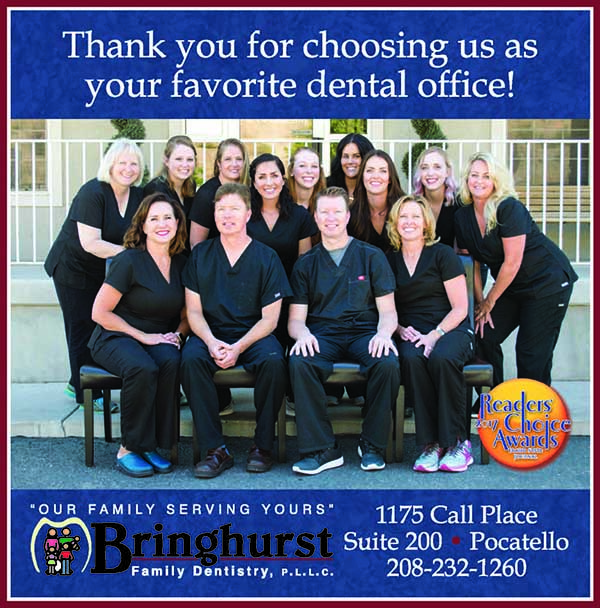 Five Stars "The staff went out of their way to make us feel comfortable.  The dental hygienist was very conscious of my needs and helped me in every way. – William M. (Patient since 1998) Nov 16, 2017

"For over two decades, we have received great dental care from Bringhurst Family Dental.  From routine checkups to wisdom teeth extractions, we are always treated very well.  Louis and company have always been accommodating, flexible, and easy to schedule appointments with.  Louis, Jennifer, Susan, Bev, and all the hygienists take a genuine interest in each member of our family.  I highly recommend Bringhurst Dental to family and friends.  (Patient since 2007) May 24, 2016

"Went above and beyond. It has been a long time since I have been to the dentist.  As a result, my first time going to Bringhurst took a little longer tha usual.  The staff took the time necessary to make sure that everything was ok, even though I was probably taking more than my allotted time.  They were very thorough and professional.  They took care of everything!" – (Patient since 2016) June 3, 2016

"Plain and simple, these guys are awesome.  Couldn't ask for any better!  October 29, 2014
Make An Appointment
We look forward to taking care of you and your family. Give us a couple of dates and times and we will see what we can do to get you in!